Begin All Prayer and Thinking by First Using the All
The Following Information is prima facie evidence of the kidnapping collusion and conspiracy being done against Diani Naja Bey-El Clan Mother of the At-sik-Hata Clan of Yamassee Native American Moors - United Nations IPO# 2718 that is being conducted in Altanta, Georgia.
This collusion, conspiracy and rackateering is being done with the full knowledge of the Fulton County Georgia, Sheriff Myron Freeman. Sheriff Myron Freeman by law is supposed to arrest Karen Smith Woodson for: Impersonating a Public Official, lack of a Bond/Insurance; No record, Dedimus Potestatum or Oath on file at the Georgia Secretary of State - Elections Division. The Failure of Fulton County Sheriff Myron Freeman to arrest Karen Smith Woodson amounts to his participating in a conspiracy and violating his Oath of Office.
[T]he [ administrator/judge] Karen Smith Woodson, does not have a bond on file with the Probate Office of Fulton County, Nor does She have an Oath on file as required by OCGA with the Georgia Secretary of State. Kidnapping is an International Crime and as such all parties who have knowledge of this matter and refuse to stop and correct as required under Title 28 USC Sec 1986, and the 1945 United Nations Charter are participating in a conspiracy to deprive an Indigenous Woman of her Indigenous Rights and are co-conspirators in Crimes against a Human, War Crimes and Genocide, Apartheid and Rape of an Indigenous Woman.
The Enclosed documents will confirm the communications that have been sent and the commercial dishonor, fault and default of the participants in these crimes against Diani Naja Bey-El (C)TM. This website is International Public Notice of Interest in this matter by [:Nanya-Shaabu:El](C)TM Maku of the At-sik-hata Clan of Yamassee Native American Moors [:Postmaster-BAnker-Judge], Lien Holder, Bailor for his Mate Diani Naja Bey-El (C)TM.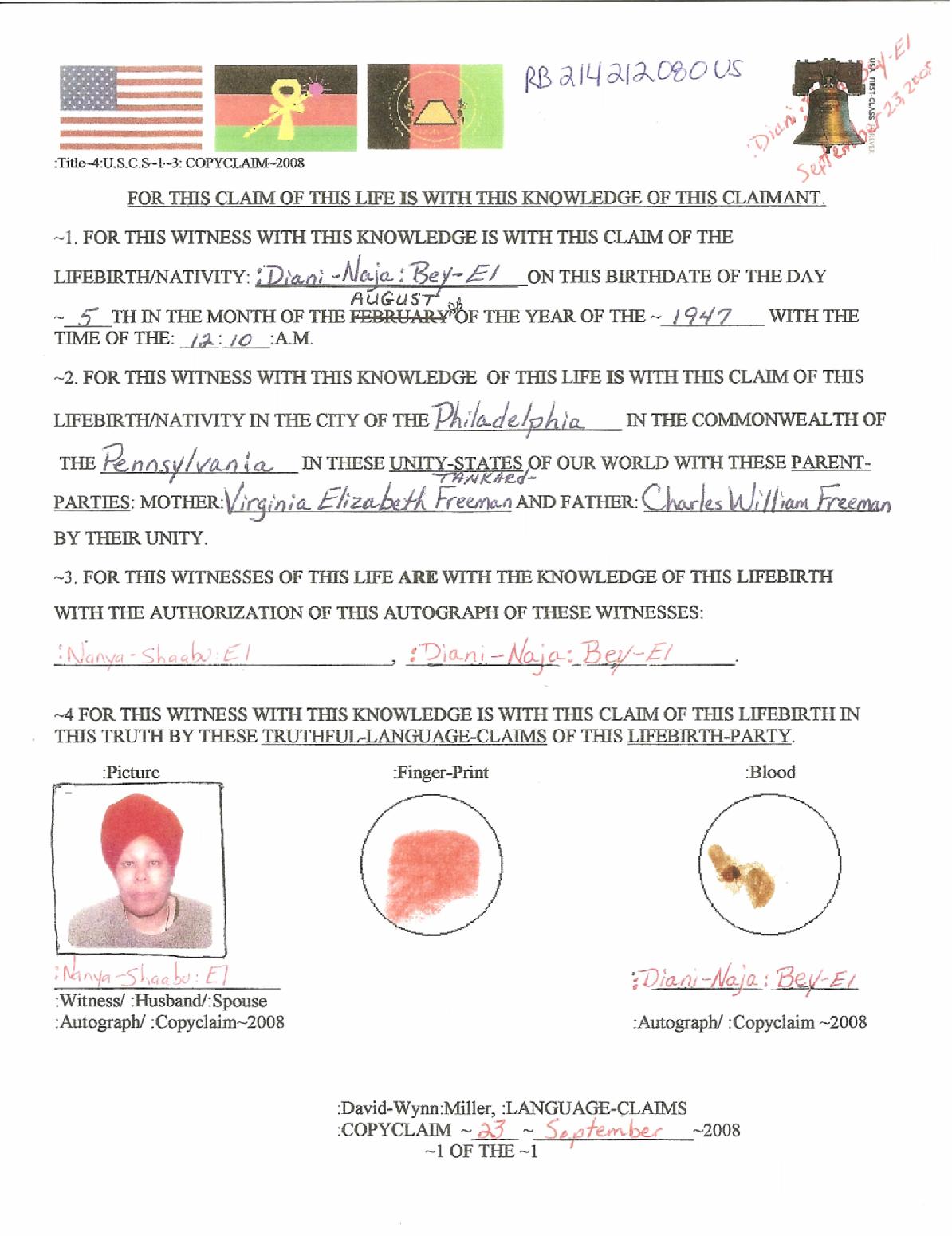 see the documents on this site also broadcast on YOUTUBE, 24hours a day.